Developing your school by developing others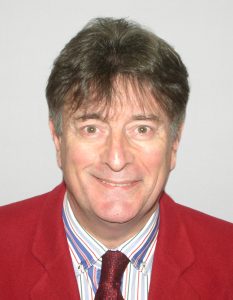 Chris McDermott is an experienced educationalist, having led schools and taught at primary and secondary level. He specialises in educational leadership at primary level and the well-being of Head Teachers and School Principals. Below are some of the comments made about Chris in school inspection reports:
Quote from the Ofsted inspection report for Marlborough Primary School, Harrow, in October 2010: Inspection judgement for the school: Outstanding.
"The Head leads the school 'superbly well', together with his senior management team. The headteacher's and senior leadership's superb leadership and skilful management have permeated the school resulting in very high staff morale and increased staff stability in recent years."
Quote from the DSIB inspection report for Jumeirah Primary School, Dubai in April 2014: Inspection judgement for the school: Outstanding. Number on roll: 1,450 students.
"Leadership and management were outstanding. The principal provided insightful and inspiring leadership and was extremely well supported by a highly effective senior leadership team''.
Chris is an experienced educationalist, having delivered professional development in different part of the world. He was designated as a National Leader of Education in July 2011, before leaving the U.K to lead schools in Dubai, where he founded a brand new primary school which is flourishing today.
Whilst in Dubai, Chris worked for the Athena Education Group as Director of Academics and then as Director of Special Projects and Change Management.
Recently Chris has specialised in School Principal Well-being, and lectures in Education for the University of Connecticut. Chris is able to offer advice and support on a number of subjects, including how his London Primary School moved from Acceptable to Outstanding in two consecutive Ofsted inspections in less than three years.
If you are interested in working with Chris and would like to find out more, please contact us now.